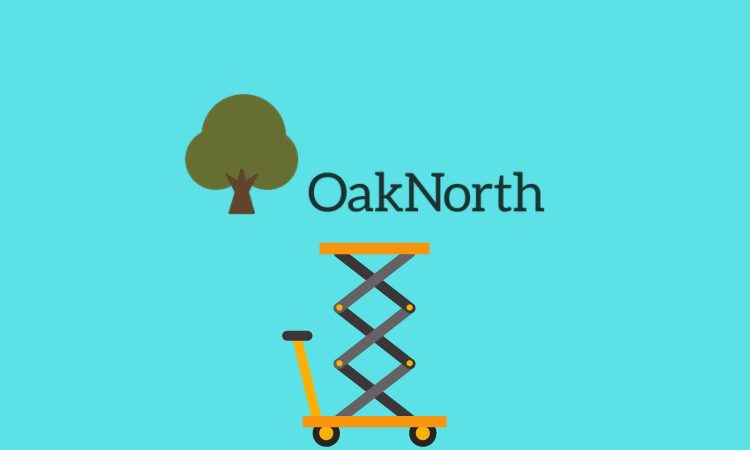 As the dawn of 2021 breaks, the world is bracing itself for the next tidal wave of digital transformation while still recovering from the emotional and financial volatility created by the novel corona virus. How companies and individuals adapt to the new economic and political environment will determine who goes extinct and who will survive.
A company that has caught the eye of fin-tech enthusiasts in Europe and Asia is a UK based fin-tech company : Oaknorth Bank. OakNorth is part of a wave of "challenger banks" trying to disrupt traditional lenders with digital platforms. But it is one of the few so-called neobanks to make a profit, after its first year of operating.
In 2006, founders Rishi Khosla and Joel Perlman, were entrepreneurs trying to scale their rapidly growing business : Copal Amba. Despite healthy cash flows, and strong projections for the future, they struggled to secure working capital because they didn't have traditional assets such as property, to act as security for a loan. As Copal Amba kept growing, Rishi and Joel realised that there are millions of other entrepreneurs with growth businesses around the world facing the same struggle of securing growth capital. After scaling that business, Copal Amba, to almost 3,000 employees and selling it to Moody's Corporation in 2014, the two took the expertise they'd developed in financial research at Copal Amba to set out to develop a next-generation credit platform to redefine lending to lower mid-market businesses globally.
The platform allows traditional financial institutions to significantly improve and accelerate their credit decisions and monitoring capabilities. Rather than purely relying on backward-looking historical data sourced from the borrower, and scenario analysis based on standard haircuts not necessarily linked to industry drivers (Level 1 and 2 analysis), OakNorth pulls in a wide range of relevant internal and third-party data sets that enhances credit analysis and creates a forward-looking view on the borrower's business growth through benchmarking and scenario analysis (Level 3 and 4 analysis).
OakNorth Bank obtained its license in March 2015 and began lending £0.5m-£45m to lower mid-market businesses in September 2015. Since its inception, OakNorth has secured over $1bn from leading investors, including: Clermont Group, Coltrane, EDBI of Singapore, GIC, Indiabulls, NIBC, Toscafund, and SoftBank's Vision Fund.
To date, the bank has lent several billion pounds and has had several hundred million pounds of repayments, maintaining one of the best asset quality metrics in a highly competitive banking industry. Oaknorth has managed to stay at par with commercial bank competitors such as JP Morgan, Citi Bank as well as challenger bank competitors such as Funding Circle, Kabbage, Ant Financial.
In 2020, research has found that half of U.K. adults with debts have mental health issues and one in four people with a mental health problem are also in debt. The relationship is cyclical and much of it boils down to a sense of feeling in control of your money and being financially capable. According to Martin Lewis' Money and Mental Health Policy Institute, and numerous studies, the links between mental and financial health have become increasingly apparent in recent years. Through the course of 2021, banks such as Oaknorth are expected to play a key role in throwing a crucial lifeline to small businesses and entrepreneurs in a struggling U.K economy.
OakNorth has developed a "COVID Vulnerability Rating" (CVR) Framework, which integrates over 130 proprietary subsector specific COVID-19 stress scenarios with regional overlays, incorporating assumptions for impacts on key financial metrics such as revenue, operating costs, working capital and capex. The Framework enables commercial lenders to re-underwrite loans and bring consistency to their credit approach through the crisis, running risk analysis on a consistent basis.
The management at Oaknorth believes collaboration between large financial institutions, and big tech, and possibly even between fintechs and big tech holds the key to making the funding world more accessible to people of all financial backgrounds and thereby creating an economy where businesses and individuals are more in control of their finances and thereby more in control of their financial and mental health.
Reach us for Web design | App Design | Domain, Hosting, Email, Devops | Marketing collaterals | Digital Marketing
For more details reach us at fintech.uk@thecssolutions.com